Connected, Collaborative, Interprofessional Virtual Health Record for Patient, Community and Primary Care Physicians
One Patient, One record, One Care Plan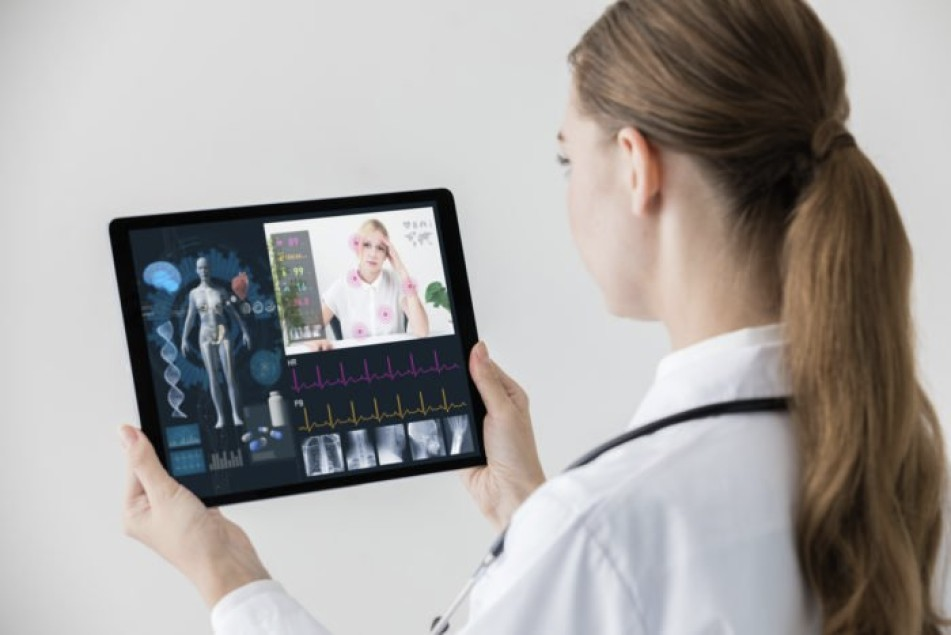 Introduction
Globally patients, families, and caregivers are effecting rapid change in health care: pushing for the transition to a patient-centric care system of care delivery that is available when and how it's most convenient and safe for them. Adopting new digital tools and services will improve patient satisfaction, health outcomes (e.g., medication adherence), and help consumers manage their own health.
Additionally, our population is aging and increasingly our health systems are encountering complex care patients. The COVID-19 pandemic has highlighted that communication gaps that exist between health care teams in local communities can have detrimental effects on patient care like inefficient care, service gaps and the duplication of efforts.
The need for timely access to comprehensive and dynamic patient-specific health data has been exacerbated as we struggle to manage our high-needs populations' care. For example, the absence of connected, collaborative post-discharge remote patient monitoring in communities, including retirement and institutional living environments, can result in preventable critical events leading to unnecessary visits to hospital emergency departments, (re)admissions and patient overcrowding (also known as "hallway medicine").
Our Solution

Web based platform + Mobile Application
Health Espresso is a collaborative, connected, Inter-professional Virtual Health Record that uses a "One Patient, One Care Plan, One Record" approach that meets the global demands our rapidly evolving health care systems. It addresses the identified critical gaps by providing a secure platform for allied health, medical clinicians, hospitals, home care agencies and other authorized health care service providers to view and contribute to customized digital patient profiles and comprehensive care plans.
Via Health Espresso's secure web portal, health care partners can access and input real time patient vitals, medication reviews and view pertinent updated clinical encounters. With timely and efficient patient information sharing Health Espresso can reduce the growing financial strain on the health system.
Health Espresso uses HL7-FHIR (Fast Health Interoperability Resources) standard for secure Interoperability with individual care providers' EMRs and government digital assets. Patients, family members and care givers can also access and enter pertinent information into the digital patient profile via a mobile application on their mobile devices (iOS and Android) at point-of-care.
To ensure digital health equity, Health Espresso leverages user friendly technology such as Bluetooth 4.0 enabling wireless data collection devices to upload vitals reading simultaneously; manual entry is available as well. It's AI powered, community-based resource finder, Chatbot is customizable with country and/or regional specific resources.
Health Espresso is currently being utilized by Ontario Health, provincially funded Urgent Care (Durham) Clinics. In Canada, twelve hospitals and four regional health care authorities known as Ontario Health Teams (OHTs), in addition to long-term health facilities and insurance companies, are currently considering the Remote Patient Monitoring solution for outlying patients and indigenous communities. Health Espresso is also collaborating with health care organizations such as the Seniors Urgency Room, a Canadian non-profit charitable organization that provides urgent, primary, and wrap-around care for seniors, to facilitate the patient care journey each of its seniors with self-registration and automated triage and to connect clinician assessments, provide remote patient monitoring through secure messaging and virtual/telehealth care. The company is in discussion with governments in the MENA region for national rollouts.
patient journey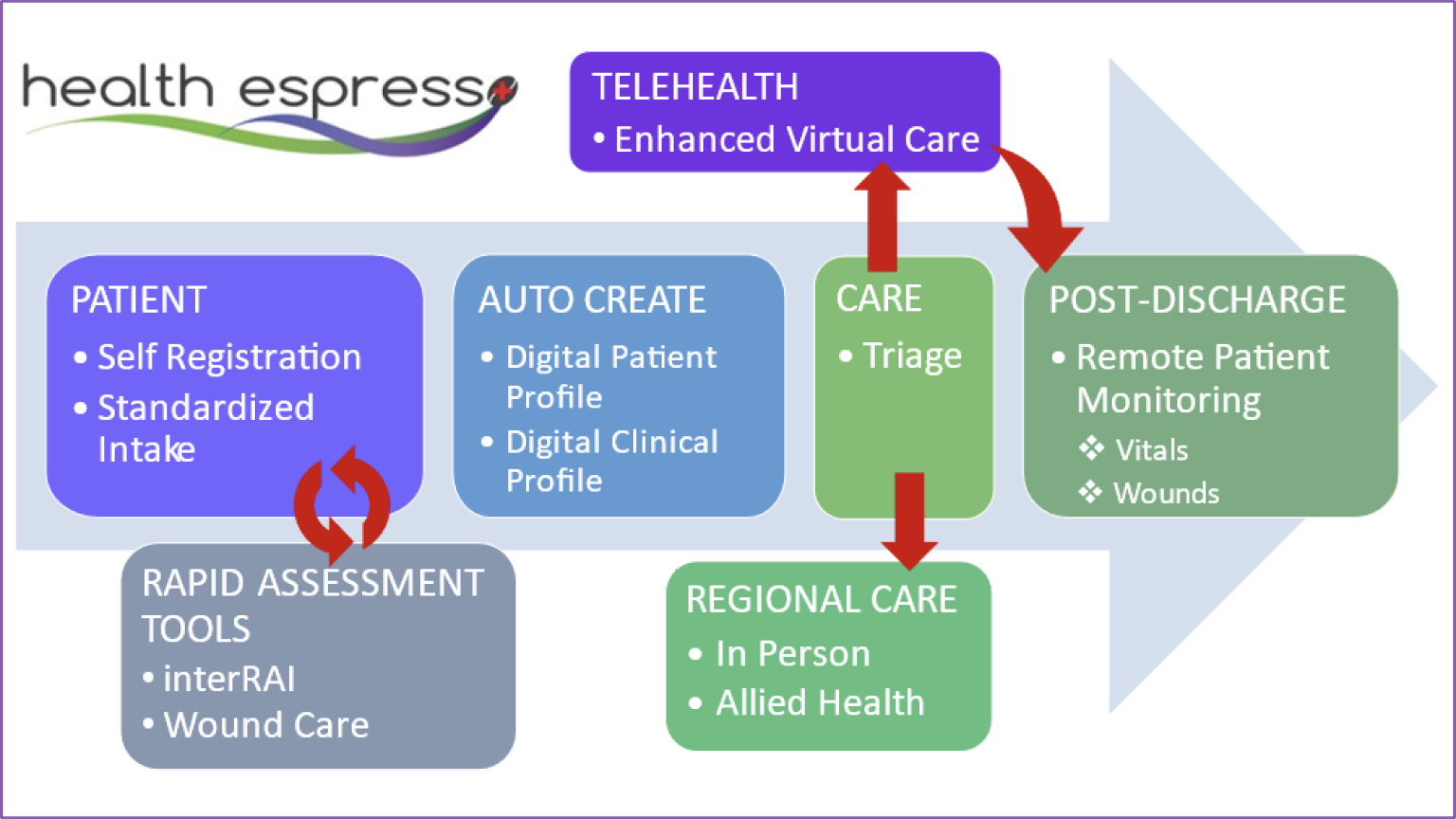 inter-professional virtual health record
This patient-centred solution plays a role throughout each patient's journey of care:
Self-Registration:

Online registration via mobile application.

Rapid Assessment Tools:

Standardized intake/assessment tools to capture patient-specific clinical information to inform care management.

Digital Patient Profile and Care Plan:

Information from the registration and intake process automatically creates a digital patient profile that will eventually be used to create a customized care plan.

Care/Triage:

Patient is triaged to the most appropriate mode of care, either in-person at one of the local provider partners, virtually via Health Espresso's secure telehealth platform, or a hybrid approach – enhanced virtual care.

Post-Discharge:

Follow-up care and remote patient monitoring of key health indicators such as vitals, medication adherence, or wound & skin care in collaboration with Wounds Canada.
Note that the steps outlined in this journey are not necessarily linear; for example, information from remote monitoring will enhance the patient profile, which may trigger the need for an in-person visit.
The five components above can also be considered from the perspective of Health Espresso's three key uses/functionalities: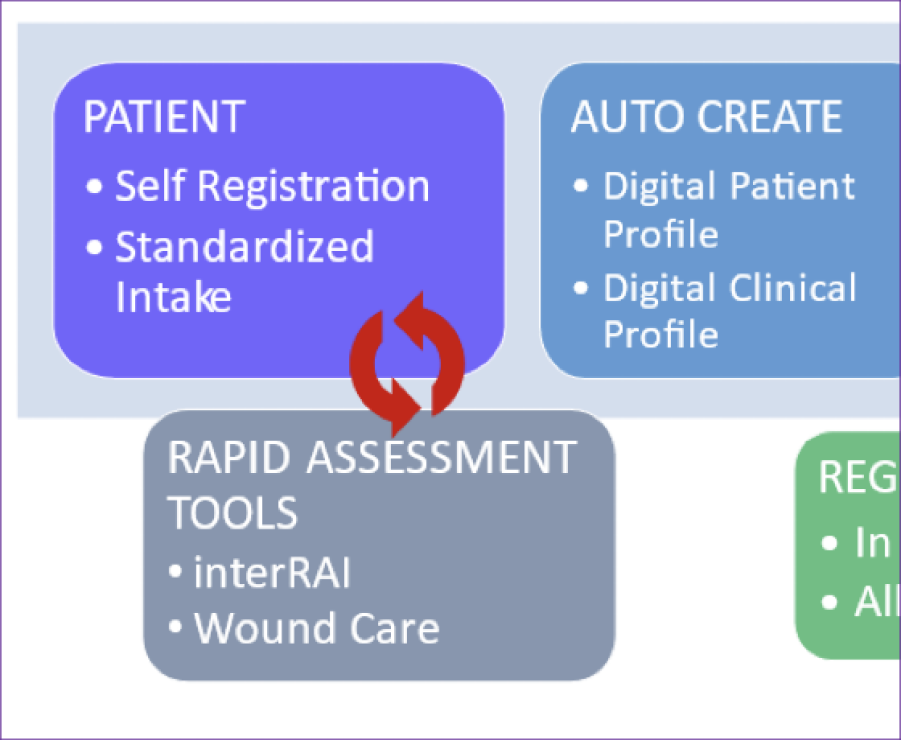 registration and intake
Patients and/or family members/care givers register for care via Health Espresso's mobile application on a smart mobile device (tablet or phone).
NOTE: An organization's website with embedded Registration page can be connected to the Health Espresso Digital Patient Profile.
In addition to capturing basic patient related information, additional clinically relevant screening functionality can be customized and/or leverage the use of standardized rapid assessment tools, such as the interRAI needs assessment tool or Wounds Canada's skin assessment tool, that have been digitized into Health Espresso.
Information from intake/registration automatically creates a digital patient profile that will eventually be used to create a customized care plan. Based on whomever the patient has given access to his/her profile, additional information from family members/care givers and/or other health care professionals may be included as necessary.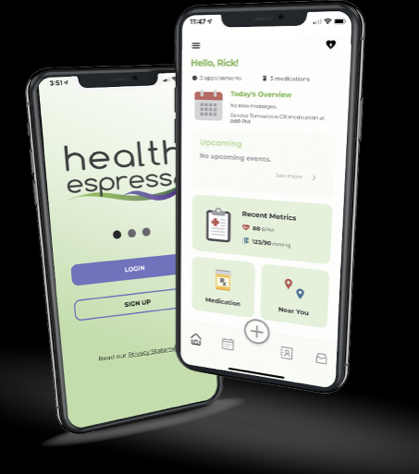 InterRAI INTAKE ASSESSMENTS
InterRAI instruments are designed to facilitate patient flow across health sectors. Adopting a patient-centred approach, this improves care continuum, leading to measured clinical outcomes.
Several type of instruments are available:
Comprehensive instrument

identify key factors in the person's life, including function, health, social support, mood, and behavior. Care planning and resource allocation tools, and quality indicators are embedded in comprehensive instruments.

Screening instruments

collect information needed to support decisions about care urgency, need for more comprehensive assessment, and referrals to other services and supports.

Quality of Life instruments

capture the person's day to day experience of issues, including their care, autonomy, privacy, participation in activities, comfort, and safety. Organizations can use results to adjust a person's care plan as well as to establish person-reported experience measures (PREM) to drive quality improvement.
Applications:
Clinical Assessment Protocols or Collaborative Action Points (CAPS)

support continuity of care planning by providing common protocols across settings.

Status and Outcome Scales

Physical Function
Cognitive Function
Social Function
Mood & Behaviour
Health Status
Child & Youth

Quality Indicators

InterRAI QIs
Home Care Services
Institutional Care
Mental Health

Resource Allocation

Home Care
Long-Term Care Facilities
Mental Health
Intellectual Disability
Child & Youth Mental Health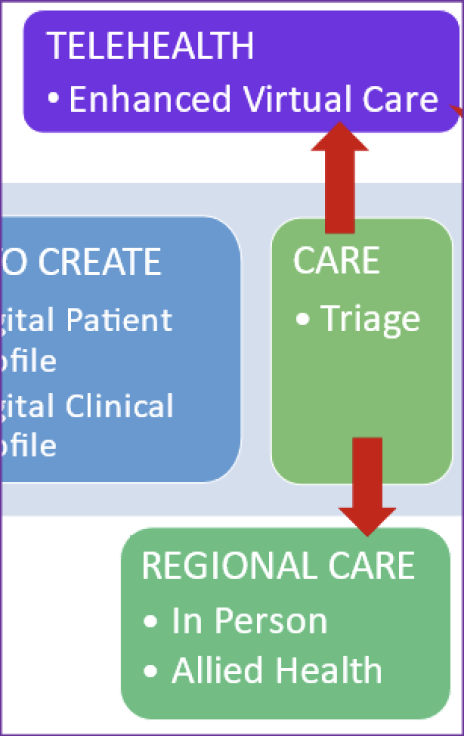 enhanced virtual care
The patient profile will be used to determine the most appropriate mode of care to be provided to the patient, either in-person at one of the local provider partners or virtually via Health Espresso's secure telehealth platform. Health Espresso's certified telehealth platform is compliant with Canadian federal and provincial privacy requirements, ensuring safe sharing of patients' health information among health care information custodians and patient/family.
Automatic triage systems can be created based on pre-determined geography (e.g., region); patient sub-population (e.g., seniors); or specialty (e.g., cardiac care).
In collaboration with local provider partners, Health Espresso can be the "digital connector" of any hybrid model of care management, particularly for certain patient sub-populations such as frail seniors. For example, seniors with access and/or mobility challenges can have a hybrid virtual/home visit with a physician at a clinic, while being supported at home by a nurse who can provide an environmental scan, do a vitals check, and assist with intake, with all the information uploaded into Health Espresso.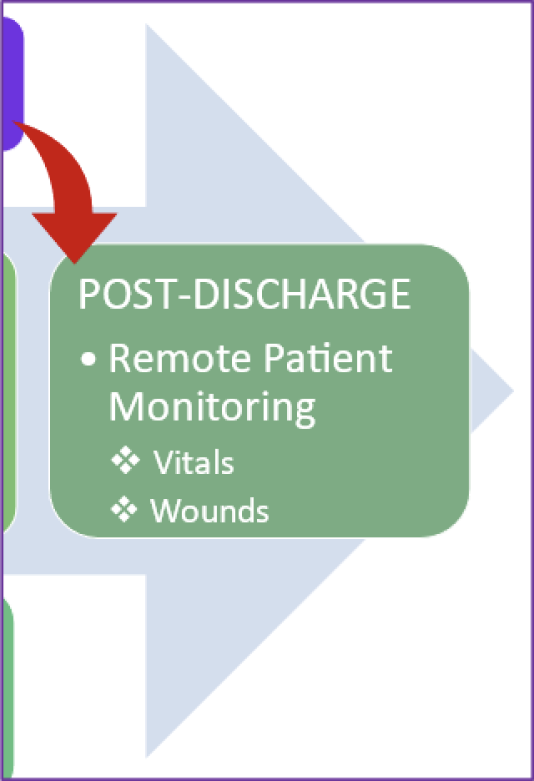 remote patient monitoring
After their initial encounter of care, patients can be followed-up and monitored remotely using Health Espresso's secure web portal and mobile application. Patients' key health indicators such as vitals and medication adherence can be uploaded into their personal digital profiles using the mobile application. Via the web portal health care partners can view new clinical information about their patients to proactively manage care and possibly prevent any flare-ups and/or deterioration in health status before it becomes a health care crisis; thus, avoiding unnecessary visits to hospital emergency departments.
WOUND CARE Integrated Monitoring:
Health Espresso mobile application proprietary Wound Care Assessment paired with AWS AI Medical Imaging technology, empowers patients and practitioners to upload wound images, size in length and width, and other details empowering remote doctors to monitor wound healing chart and progress.
The captured images are integrated with the patient's Electronic Health Record (EHR) that, in turn, are integrated with the physician EMR in a secure environment for better diagnosis, follow up and outcomes.
NOTE: Health Espresso is the exclusive digital partner of Wounds Canada providing access to a wealth of wound and skin care training and education resources.

Remote Patient Monitoring II
HARDWARE: 6 in 1 HEALTH MONITOR
(Coming Soon)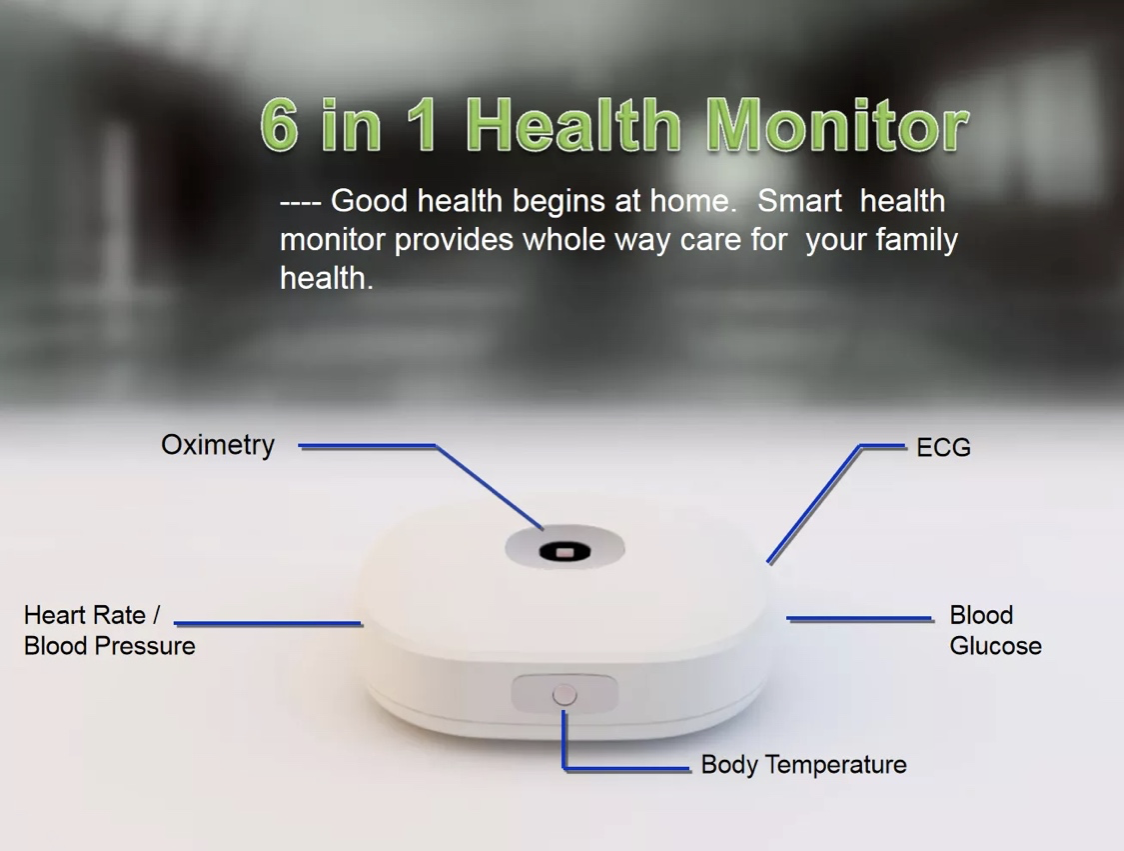 Compatible with iOS and Android devices.
Built with high precision sensors and advanced algorithms.
Our health monitor collects 6 vital health data including: blood pressure, heart rate, blood oxygen, body temperature, blood glucose and ECG.
Collected data on the Health Espresso app at point-of-care, appears simultaneously on the Health Espresso in-cloud web portal real-time for remote practitioners to make informed decisions at the right time at point of care for better health outcomes.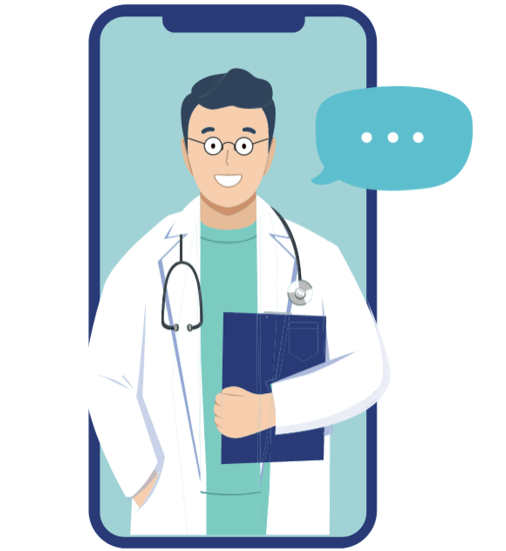 TELE-HEALTH and CHAT SILO
Health Espresso is certified for security and privacy by the provincial Ontario Telehealth Network (OTN) for secure messaging and video.
VIDEO: Both mobile application and web portal are equipped with embed video tool that connects the patient to practitioner and or Circle of Care (1:1 or 1:many). Video consults can be conducted while viewing patient records, real time vitals or wound images for real-time analysis, and care recommendations at point of care.
MESSAGING: Both mobile application and web portal include a messaging tool for inter-professional patient-centred, secure communication with message notification to out of portal devices.

info exchange - clinical case
In addition to real-time communication, Health Espresso patient-centred, Electronic Health Record (EHR) facilitates the tabulation of physician visits, practitioners' notes, lab reports and other patient related records to facilitate secure information exchange, clinical case discussions and recommended care plans for better health outcomes.
PRIVACY and SECURITY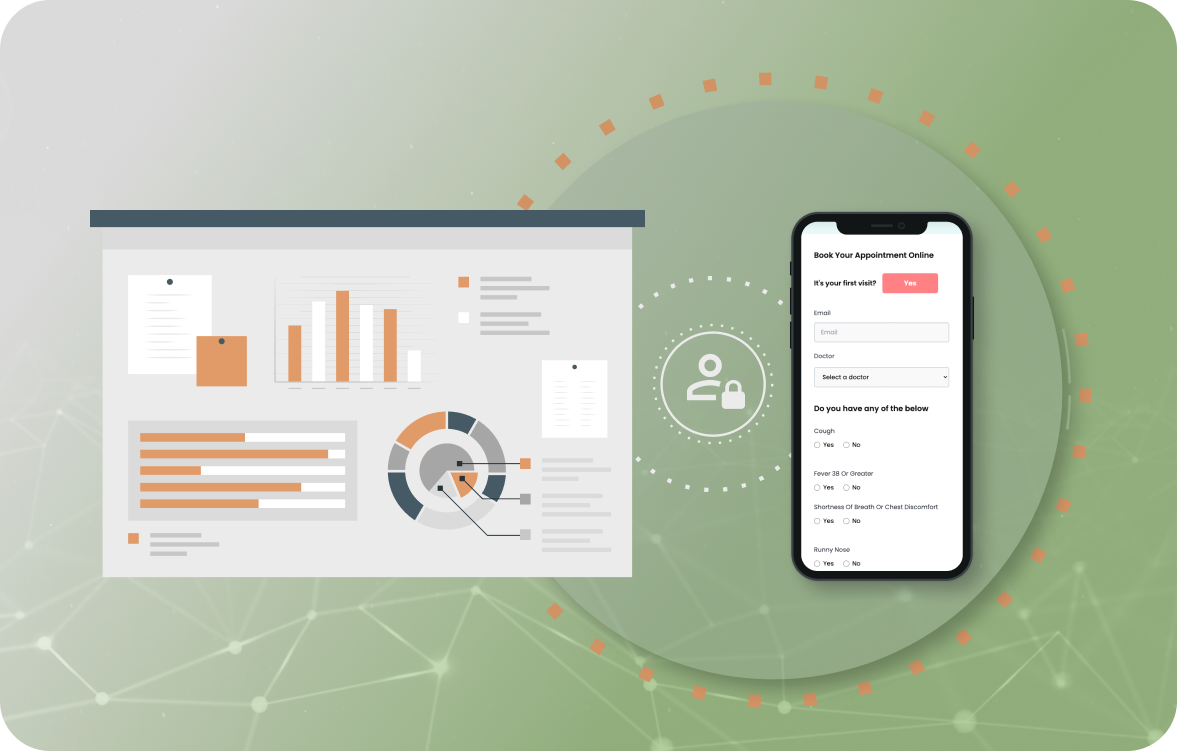 Privacy Impact Assessment (PIA) is a structured risk management methodology that looks at the environment in which your app or device will operate, how it is used, and how data flows through the technical and business processes. A PIA will help you understand the privacy risks associated with your products and services. You do not want to over-engineer your app or device. A PIA will help identify real hotspots where privacy and security countermeasures may be needed.
Security threat and risk assessment (TRA) is the process of identifying and mitigating threats and risks to the confidentiality, integrity, and/or availability of information.
A TRA involves identifying what information is at risk, determining the relative magnitude of the risk, and deciding what to do about the risk. The goal of risk management is to ensure that risks remain within acceptable limits and that the cost of countermeasures is affordable.
A TRA is a collaborative process where representatives of various groups within the organization develop a shared understanding of threat and risk requirements and options.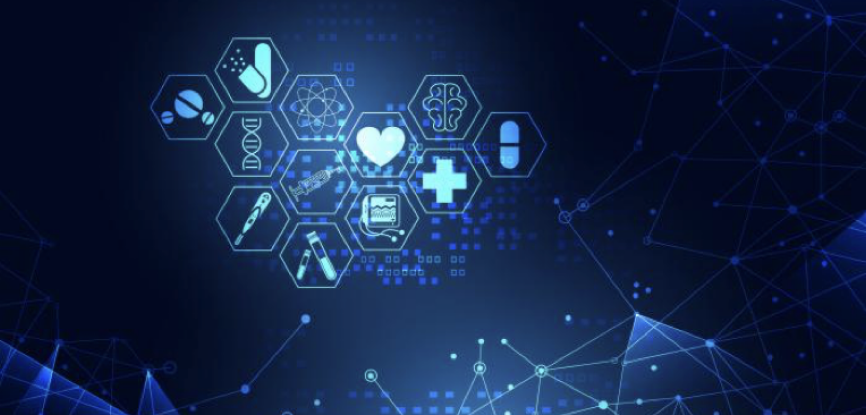 partnerships, collaborations & milestones
Privacy & Security

Privacy Impact Assessment (PIA) and Threat Risk Assessment (TRA) - Compliant

Personal Health Information Protection Act (PHIPA) - Compliant

A secure and private platform for safe Patient Information Sharing (PHI) - Compliant

Scale:

Successfully completed scale test using the provincial test bed at CENGN (Centre of Excellence in Next Generation Networks) - partially funded by Ontario Centre of innovation (OCI) -

Compliant

Ontario Telehealth Network (OTN):

Health Espresso is OTN certified for secure messaging and video -

Certified

Ontario Health:

Health Espresso is the digital platform for Urgent Care Durham (Connect), a Virtual Urgent Care program supported by Ontario Health. The enhanced virtual solution automates Patient Registration, and Triage to ease the burden on hospital Emergency Department to community Primary Care Physicians

Amazon Web Services (AWS):

Partnership benefits include AWS secure cloud services globally; Amazon Health Lake (Secure storage, Data Analysis) and AWS AI Medical Imaging

InterRAI:

Health Espresso is integrating InterRAI in it its platform for standardized intake process for Adult/Elderly Care, Adult, Child and Youth Mental Health, Intellectual Disability and more

-

Licensed

Wounds Care:

Health Espresso AI-powered and native wound care tool includes proprietary Wound Assessment, Imaging and is fully integrated with patient's Electronic Health Record for Remote Patient Monitoring enabling self-care patients and/or nurses to collect wound images at point-of-care and shared simultaneously with a physician for real time diagnosis and prescribed care plans if any.


Health Espresso is the exclusive digital health provider for Wounds Canada, benefiting Canada's health care system in the following ways:

Educational resources digitally available to nurses across Canada at point-of-care.
Compiling the first Canadian Wound Registry.

EMR Intergration:

Health Espresso successfully completed integration with

oscar emr

-

Completed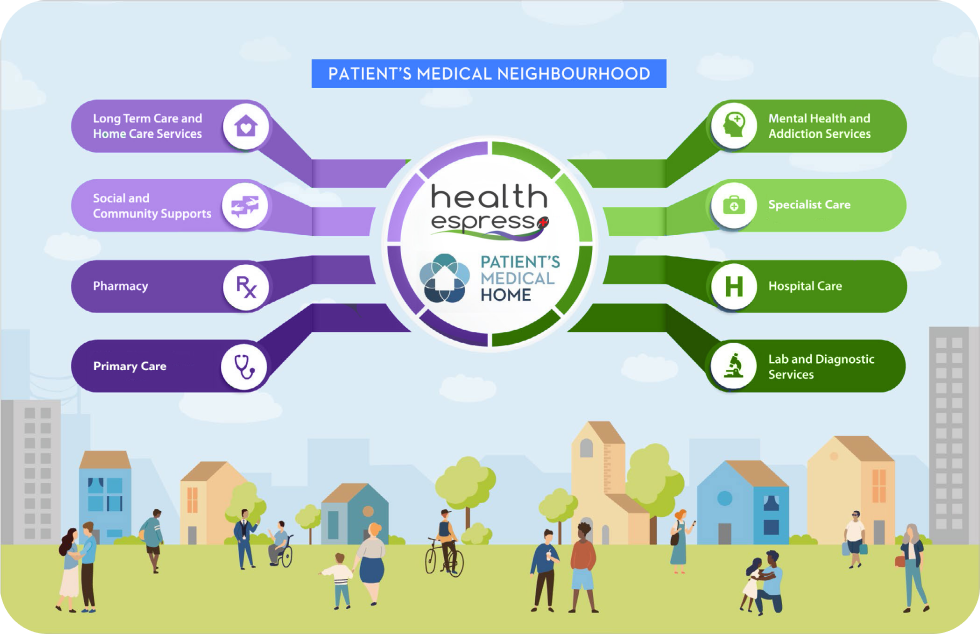 Patient's medical neighbourhood
This pictorial perfectly describes Health Espresso's Inter-Professional Virtual Health Record (IPVHR) alignment with the Patient Medical Home. Health Espresso may be the first Patient and Home & Community Care EMR.