Integrated Care
Health Espresso's proprietary Artificial Intelligence (AI) auto-measures wounds and delivers clinically calibrated images using image capture technology on smart phones or tablet at point-of care. Using cloud-based technology, clinicians are able to evaluate the wound remotely for assessment and monitoring for better healing outcomes.
In Partnership
with Wounds Canada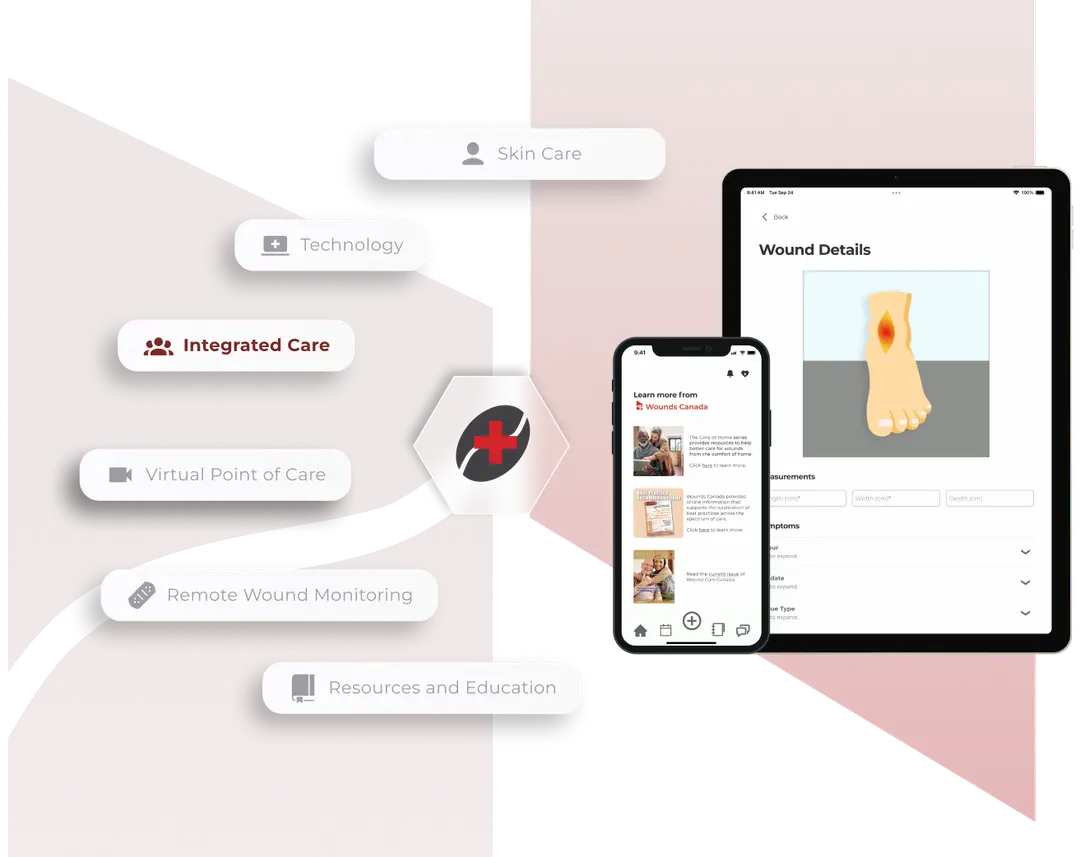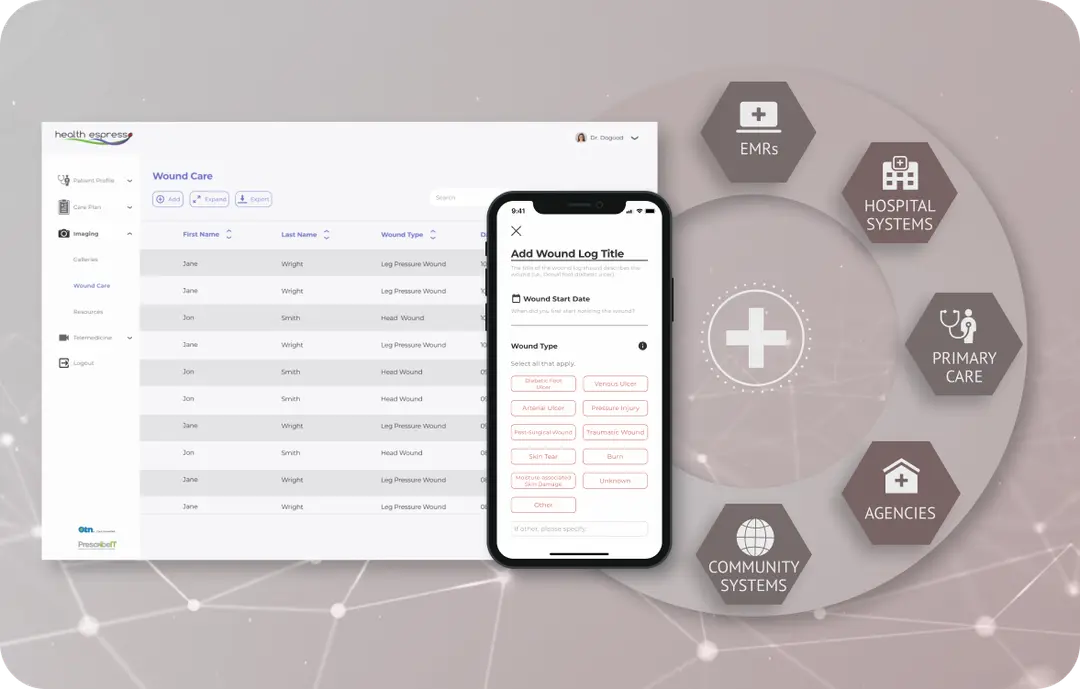 Intake Assessment
Proprietary Intake Assessment enables visiting nurses to conduct a detailed structured wound assessment with notes shared remotely with the wound clinicians.
Secure integrated care allows proactive monitoring of at-risk patients and collaboration among the patient's circle of care for better wound healing outcomes.
Wound Assessment
Proprietary wound care assessment is integrated in patients Electronic Health Record (EHR) for coordinated care and care continuum across the healthcare system, avoiding document duplication and or gaps using standardised and customizable documentation.