Interoperability
Health Espresso standardization on FHIR eliminates the challenge of having to access three or four patient portals on different health systems to get a unified Electronic Health Record (EHR) to streamline workflows.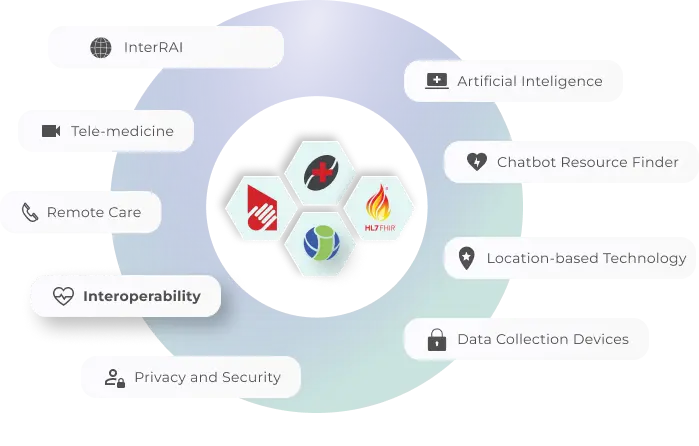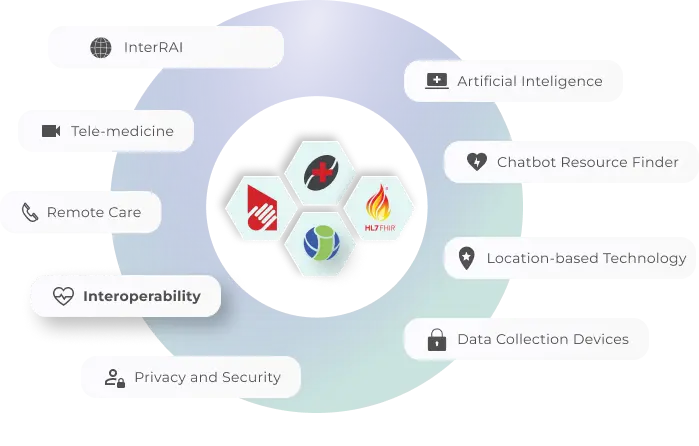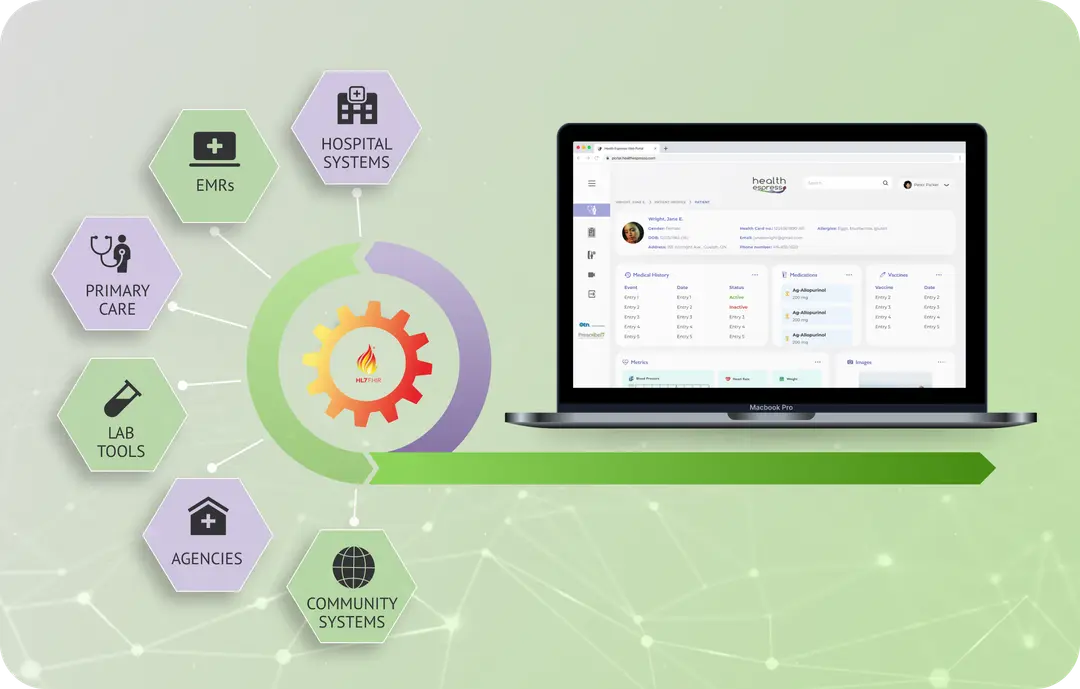 Patient Generated Health Data in One Place
The Fast Healthcare Interoperability Resource (FHIR) standard aims to improve data exchange is developed by HL7 International. The Healthcare Internet of Things: is growing rapidly, but so far, there have been few tools that can connect patient-generated health data (PGHD) with streamlined provider workflows.
Collaboration: Primary Physician – Care Team – Patient communication
Health Espresso's One Patient, One Record, One Care Plan interoperable platform, integrates data from different formats to deliver a comprehensive view of patient history, collected matrix from point-of- care, all medications, problems, and allergies, could link these disparate systems together for a comprehensive view of the patient health to improve care coordination.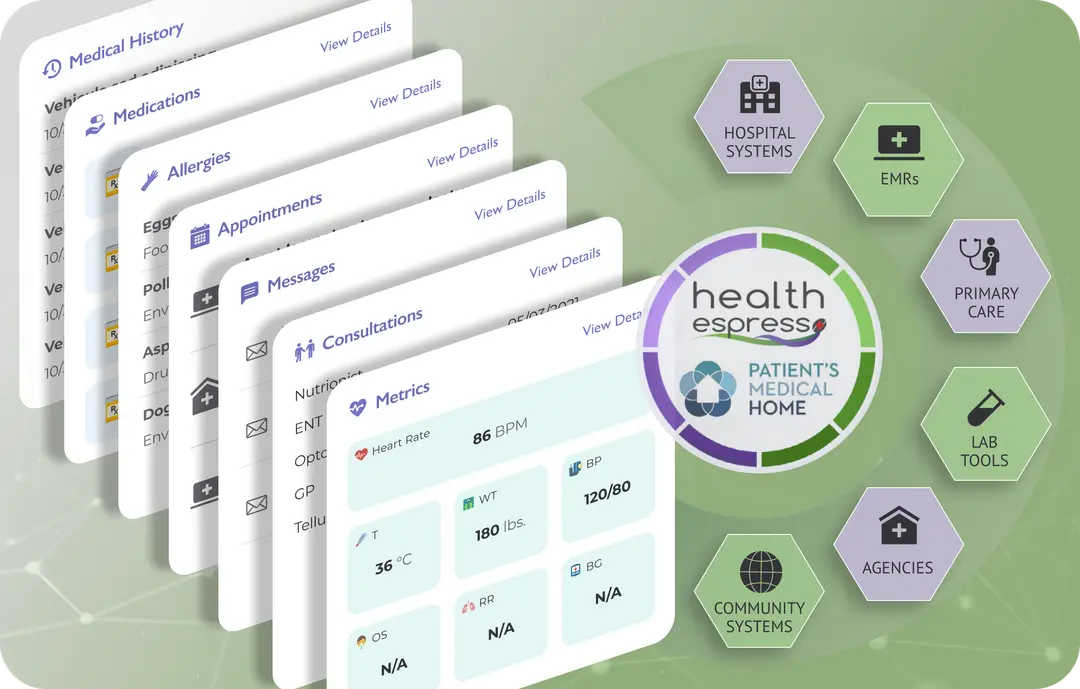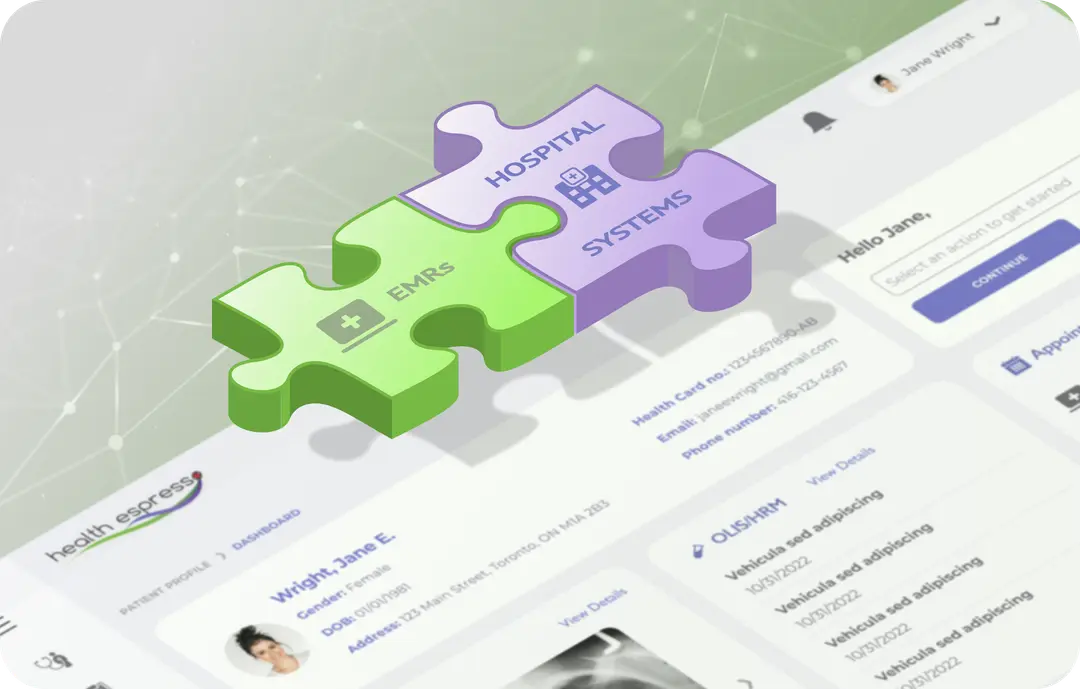 Integration
Health Espresso is currently integrated with Well Health' OSCAR EMR and is interoperable with other EMR and hospital systems.